We know you're anxiously waiting for news about this year's festival, but you'll have to wait a few more days. Today, we're finally ready to reveal something we've worked on for the last six months. And we're kind of freaking out.
For the last four years, our goal with XOXO was to build a community around independently-produced art and technology.
The festival is one way to do that, and it's worked great. People have left their jobs and started new projects and companies after attending, made new friends who became collaborators, and self-organized XOXO meetups around the country.
But there's only so much you can do in four days every year.
So, this fall, we're taking the ideas behind XOXO and opening a permanent, year-round space: a 13,000 square foot industrial building in Portland's Central Eastside.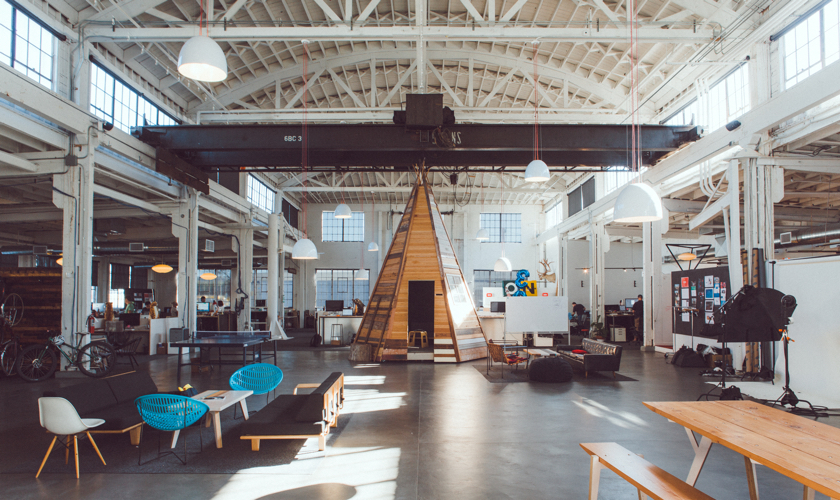 Our friends at Instrument have been supporters of XOXO since the beginning—here's their writeup from last year—and with their help, we're taking over the lease on their incredible workspace, a former World War II ship-building factory.
We hope to bring together some of our favorite people and projects in indie art and tech under one roof, as well as a handful of startups working on tools that help people stay independent.
And, of course, we're ridiculously excited to have our own space to run weird and wonderful events year-round.
This is, without question, the biggest and scariest thing we've ever done. It's risky, expensive, and won't work without you.
So, if you have any interest in being a part of it, go check out the teaser site and sign up to get notified. We're looking for independent creators and like-minded startups to join the space, and a small group of patrons to help subsidize the cost for those who can't afford it.
Like the festival, this is an experiment. It might fail horribly — or, like the festival, it might end up bigger and better than we ever dreamed.
The next stage of XOXO is 13,000 square feet of raw potential. Let's fill it together.
— Andy & Andy